Our service division is not just another ancillary department but the actual foundation of our company. Our major source of revenue is derived from the sale of pre-owned upscale Swiss timepieces. This core business is totally dependent upon an elite staff of proficient horologists capable of restoring to showroom new, any and all, of the world's finest antique and contemporary watches, including Cartier, Rolex, Ebel, Patek, Breitling, Audemars, Omega, etc. Although we are not an official Rolex jeweler, nor affiliated with any of the Swiss manufacturers, we feel we are as well equipped to service your needs.
Among our staff and advisory board you will find some of the world's most celebrated horologists, including internationally trained, second and third generation, master watchmakers. Several have held horology's most coveted credential, from Switzerland's finest manufacturers, - that of "Certified Watchmaker". As our client you will not only benefit from the skills of these caring technicians, but also from our up-to-the-minute product knowledge, modern horological equipment, and comprehensive inventory of manufacturer's original replacement parts, as well as time-tested, reasonably priced, generic alternatives.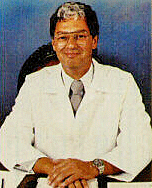 Capetown's master watchmaker, Alberto, combines Old-World craftmanship, and leading edge technology. Alberto, like his father and grandfather, is a distinguished and accomplished watchmaker with 30 years experience repairing the world's finest watches, both antique and contemporary. At the age of 16, Alberto commenced his apprenticeship under his father's, Radamis, tutelage. (Radamis Frosio, as one of Argentina's most respected horologist, trained both Cartier's and Patek-Philippe's Argentinean directors of service as well as numerous watchmakers at the Rolex Service Center in Buenos Aires.)
Our stellar association with Mr. Frosio spans over two decades. He brings to Capetown a three generation "tradition of excellence and commitment to quality". His knowledge, dedication and energy have been most instrumental in the dramatic growth, dependability, and prestige of our fine watch repair division.